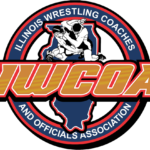 The IWCOA Hall of Fame Selection Committee met on Sunday, November 27, 2022. Listed below are selections for each category.
Class of 2023 Hall of Fame
Nicholas Baima
Mike Behnke
Matthew Collum
Todd Combes
Mike Garofola
Sharron L. Jones
Greg Langley
Ed Mears
Charles Merzian
Jon Murray
Cassio Pero
Michael Poeta
Jim Raabe
Tom Rossiano
Roy Seeger
Ross Truemper
Michael Urwin
Ron Vermillion
John Wise
2023 Lifetime Service Award Winners
Phil Chihoski
Carmelo Flores
Mike Hurckes
Rob Ledin
Mark Mestemacher
John Polz
Todd Rosenthal
Ray Winesburg
2023 Boys Grand Marshals
Mike Garland
Larry Kanke
Randy Konstans
Roy Snyder
2023 Girls Grand Marshal
Debbie Nason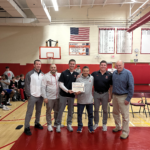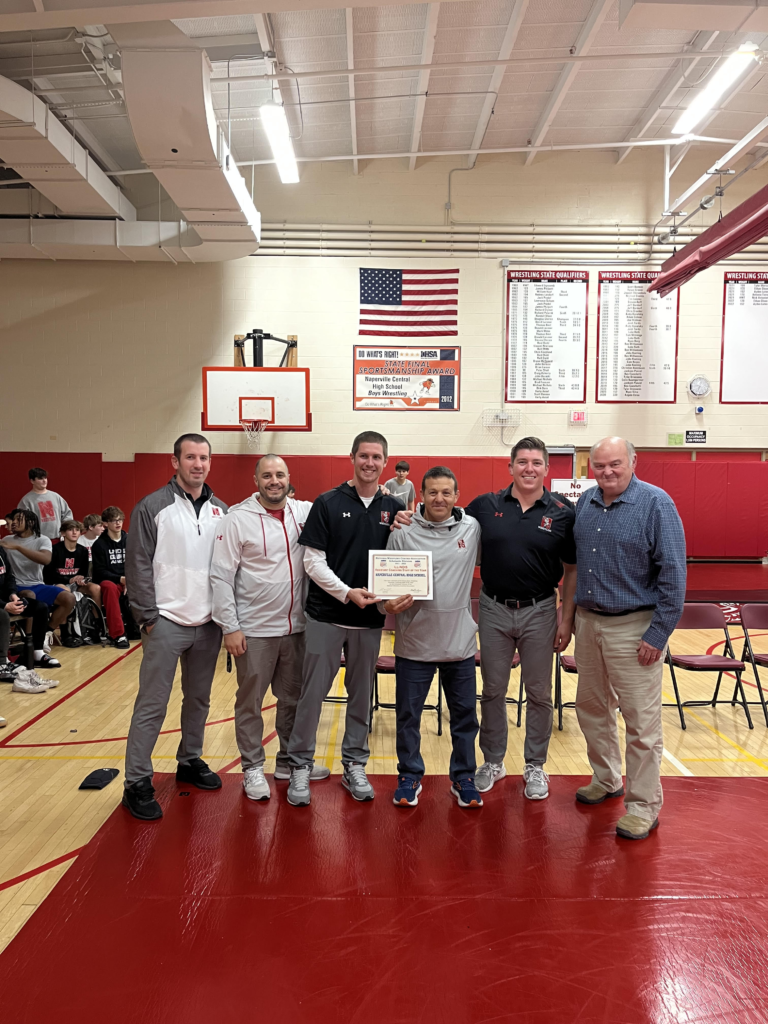 NWCA State Chair Rich Montgomery (R) and Naperville Head Coach Noah Fitzenreider (L) presenting the 2021-22 NWCA Section 4 Assistant Coaching Staff of the year certificate to the Naperville Central staff.
Staff members–Rob Porter, Chris Nutt, Luke Roth, Miguel Luis, Pat Murphy, Jim Graeber. Presentation was at the Naperville Central vs Waubonsie Valley dual, Dec 1 2022