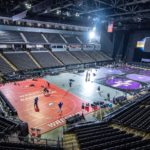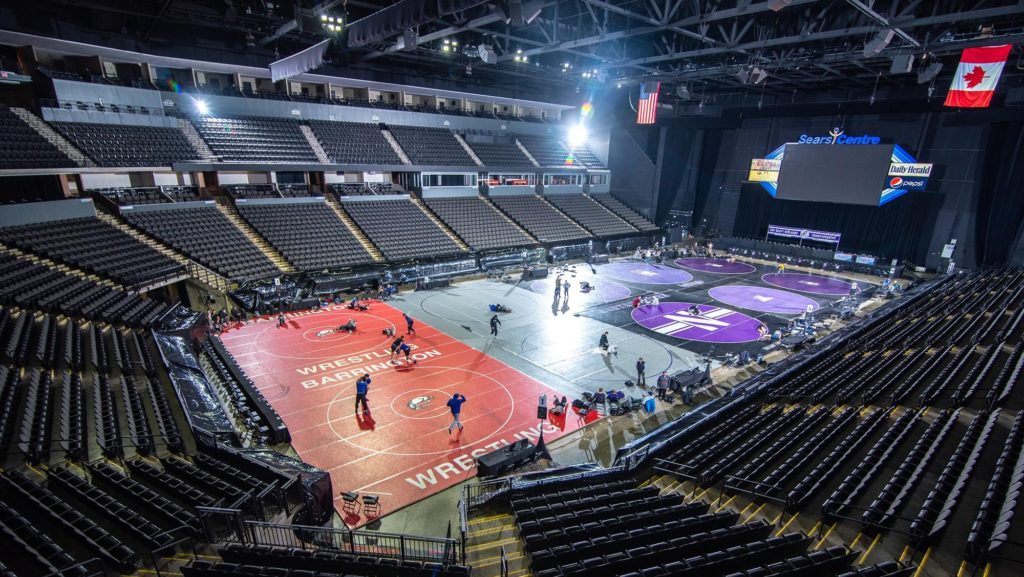 by Mike Garofola
Gone for two years but not forgotten, the 2022 Ken Kraft Midlands Wrestling Championships is back and better than ever.
After the tournament was sent to the sidelines due to the COVID outbreak, tournament director Tim Cysewski and his staff have injected real purpose into this 58th annual mega-event with the introduction of its first-ever women's division, which will finish in grand fashion along with the men during the 6:00 finals at NOW Arena Saturday night in Hoffman Estates.
"I cannot tell you how excited we all are to be back, and running this great tournament, which we have all missed for the last two years, and to have a women's division to help celebrate the 50th year of Title IX as well," Cysewski said. 

Cysewski was an IHSA state champion in 1972 at Glenbrook South and then a four-year starter and 1976 All-American while at Iowa. He was next an assistant and then head coach at Northwestern University.

Cysewski's resume speaks volumes on what he has given back to the wrestling community.
"Ken Kraft (former Northwestern wrestler, coach, and athletic director) is the founder of the Midlands, and he helped turn it into one of the most prestigious amateur collegiate events in the country," Cysewski said. "He always said to stay ahead of the curve, and to do things differently to help this sport whenever possible. So the addition of a women's division is something he would be proud of." Prior to this year's finals, Cysewski will help introduce four inductees to the Midlands Hall of Fame, including the wife of the late Ken Kraft, Marjo Kraft.
In addition to Mrs. Kraft, University of Chicago head coach Leo Kocher, Lee Wahlgren, and Jack Leese will all enter the Hall of Fame.
Leese, who began his coaching career at Glenbrook North before serving as an assistant to Chuck Farina at East Leyden, was the first full-time announcer at the IHSA State finals, in addition to being a long-time certified official.
Leese, who is retiring after the Midlands, was inducted into the IWCOA Hall of Fame in 1980.
Cysewski says in advance of the start of the tournament on Thursday, nearly 45 men's teams, and close to a dozen women's teams in this superb field are registered to compete.
After advancing seven into the last Midlands in 2019, the University of Iowa went on to lift the championship trophy for the seventh consecutive season, and 29th overall in program history.
The Hawkeyes are one of eight teams from the Big 10 scheduled to take part, including host Northwestern, Michigan, and Nebraska, all of which finished in the top 10 in the NCAA Championships a year ago.
Former IHSA stars, and state champions Abe Assad (Iowa, Glenbard North), Tony Cassioppi (Iowa, Hononegah), Austin Gomez (Wisconsin, Glenbard North), Dean Hamiti (Wisconsin, Joliet Catholic Academy) and Yahya Thomas (Northwestern, Mt. Carmel) among others, are all expected to compete.
Spencer Lee (Iowa) and Pat Glory of Princeton, the Nos. 1 and 2 men at 125 should give the audience plenty of thrills over the two days, as will 2019 Midlands champion (Cassioppi) at 285.
Gomez is the favorite at 149, while Hamiti, an All-American in his rookie season last year, is on course to meet rival Peyton Hall (West Virginia) at 165.
Competition begins on Thursday, December 29, at 9:30 am, with the second session set for a 7 pm start.
Both the men and women will begin to wrestle at 11 am on Friday.
"Tickets are still available at the NOW Arena, or at Ticketmaster, or, if you go to the Northwestern University website, NU.com, it will send you directly to tournament information, and how to buy tickets," says Cysewski.