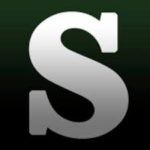 Article Source Written By: BY CODY CUTTER ccutter@saukvalley.com 815-632-2532 @CodyCutter35
Ethen Doty lets his wrestling skill and accolades do all of the talking when it comes to his success.
Silence is golden on the wrestling mat, and it figures that Doty – a kid of few words – quietly built up enough success to win a state championship last year.
Last year's Class 1A state champion at 126 pounds, Doty has continued his winning ways for the West Carroll-Eastland cooperative at as the calendar turns to 2020.
"It's been good so far," Doty said. "I could do better. Everyone knows what I do now compared to last year, but I'm still going.
"I kind of felt like last year I was the underdog, more or less. Now this year I'm at the top, and everyone's coming for me."
Now up one class at 132, wrestlers at that weight now know him well with the "state champion" title to his name. It's a label that sometimes makes him nervous, and Doty admitted that it sometimes can be a bother to have. It's a challenge that the Eastland junior keeps firmly in mind each time he walks onto the mat – and so far, so good.
"Mentally, you got to break it down in your head and block it out," he said.
Doty's state title, however, came in an unusual circumstance. During the title bout, Aurora Christian's Cameron Johnson injured his shoulder after just 27 seconds of grappling.
Of last year's three local state champion wrestlers, Doty is the only one that returns; Fulton's Eli Pannell (220) and Newman's Brody Ivey (152) have graduated. Doty will look to become the first back-to-back local state champion since Fulton's Tyler Fleetwood won two in a row in 2017 (120) and 2018 (132).
Doty burst onto the scene as a freshman; he placed fifth at state at 120, and finished with 38 wins and 8 losses. The win to earn the fifth-place medal came against Kankakee Bishop McNamara's Caleb Magruder in only 59 seconds.
He hasn't lost a match since, running his streak to 66 after the ThunderCats' 7-2 holiday trip to the St. Thomas More New Year's Challenge in Danville. He had 45 wins last year, and has 20 so far this season.
"He's pretty much the same kid he was when he came in as a freshman," coach Jeff McIntyre said. "His demeanor hasn't changed, he's still the same kid. He doesn't come in with the attitude that practice should center around [him]."
During the dual with Attica, Indiana, on Saturday, Doty earned his 100th win by fall. He now has 103 in his 2½-year career against his eight freshman losses.
"I didn't know I was that close," he said. "My dad told me that I was at 99 the match before."
Only a handful of wrestlers in the program have reached the 100-win mark since the West Carroll consolidation in 2005. He'll be joined by senior Eli Dertz with four more wins.
Dertz (19-3) has made a name for himself with his power lifting records, and has wrestled at 220 most of the year, but has been in some heavyweight bouts this season. He also had a highlight win in Danville; he beat Dawson Pruitt of Westville, 1A's No. 2 wrestler at 220, in a 3-1 overtime decision.
"I feel like I can wrestle with these better guys because I'm more in shape and have better technique," Dertz said. "That gives me some confidence that I have a good chance to go to state and wrestle some of these real good kids."
Like Doty, Dertz also is from Eastland, and six more wrestlers trade in their schooltime blue and orange for Thunder green and black.
Doty attended West Carroll schools growing up and moved to Eastland in seventh grade. He started wrestling when he was 6, but Eastland didn't have any type of wrestling program when he arrived – it once had co-oped with Polo and Milledgeville a decade ago.
McIntyre reached out to Eastland a few years ago to start a middle school co-op and see where things would go from there. Doty won two IESA state championships along the way.
Four years later, a typical starting lineup now has an about-even mix of Eastland and West Carroll kids. Of the eight wrestlers with at least 15 wins, four are Cougars and four and Thunder.
Doty and Dertz have had to do some hallway recruiting. Getting to know more people outside of their school walls is a great thing, said Dertz, who played football with Pearl City kids.
"The interest is starting to pick up," Dertz said. "When you get a new co-op, some kids don't know what it is and will get a little timid about it. Ethen's an Eastland kid, and everyone knows him, so when he wins state, kids think 'Oh, maybe I can go out for wrestling and have success, too.' Kids want to come out and have their own success, and it's become part of Eastland now."
Doty's brother, Wyatt, is a freshman at 120, and older brother is glad to have him along. Wyatt is 20-2, and West Carroll's Cam Simpson (195) also has a 20-2 record.
"He follows along, and knows what he's doing so far," Ethen said. "He's not doing that bad. Hopefully [he] goes to state this year. It'll look like I did something to help make him go."
The trio leads the team in wins at the turn of the year. West Carroll's Kelden McCombie (160), Briar Nevills (113), and Trapper Hartman (126), and Eastland's Bishop Groezinger (170) also have more than 15 wins.
The team is 15-3 in dual meets, which doesn't include a December trip to a dual tournament at Western Dubuque High School in Epworth, Iowa, where the team fielded a mostly junior varsity lineup.
"They're rivals in football, and they'll put that big 'X' on the calendar, but we don't have any of that here," McIntyre said. "They get along famously. You really wouldn't have an idea of who's from what school. They came together real nice, and we don't have a problem."
Prior to Doty's fifth-place finish as a freshman, only three wrestlers from Eastland or Lanark High had ever medaled at state: Mike Nansel (167) in 1983, and Pat Dapkus (189) and Nathan Hoffberg (171) in 2001 all finished third.
Since West Carroll High School formed in 2005, only four other wrestlers from there have medaled: Jacob Klein (182) took sixth in 2013, and a trio of grapplers saw the podium in 2017 – Nate Schultz (182) was third, and Andrew VanKampen (120) and Josh Anderson (285) were fifth.
This year's team has athletes that can add to that list.
"We're not doing bad this year," Doty said.
Big meets are coming up this month for the ThunderCats. They host state powers Dakota and Lena-Winslow/Stockton on Jan. 16, and are in the Bob Lueders Invitational in Clinton, Iowa, on Jan. 25.