Glenbard West has two champions to lead field at IWCOA Girls Open Championships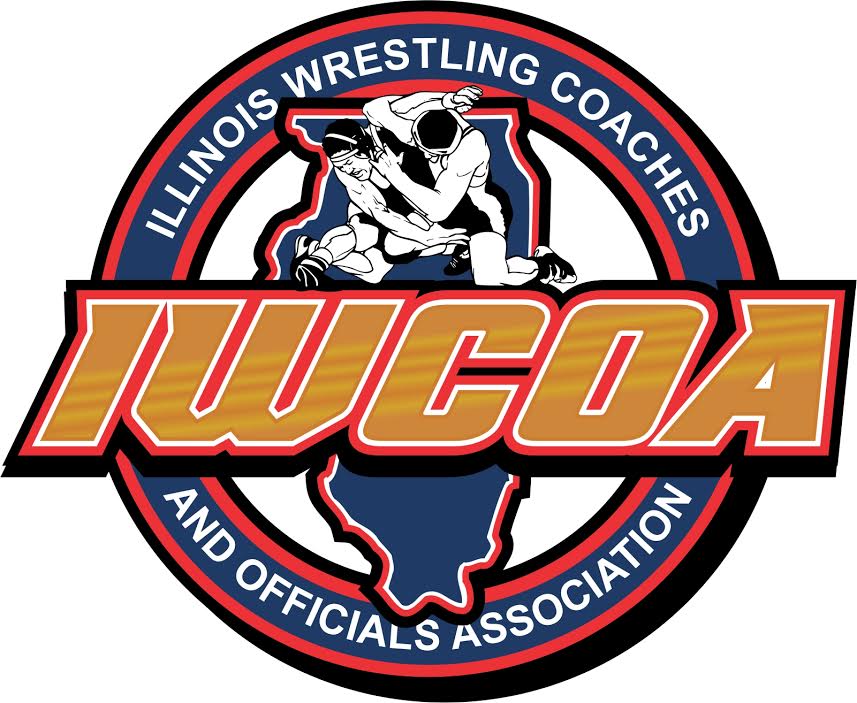 By Curt Herron
For the IWCOA
The 2021-22 school year will long be remembered by Illinois wrestling fans for two very important things that took place.
The one that obviously affected the most individuals was the return of the IHSA Individual State Finals in Champaign and the IHSA Dual Team Finals in Bloomington after the two tournaments were not held in 2021 due to the pandemic.
Fortunately for the athletes in the sport, the Illinois Wrestling Coaches and Officials Association assured that there would be a boys individual state finals when they held a successful weeklong event that followed the usual IWCOA staples, the Girls and the Boys Frosh/Soph state tournaments, with one-day finals for Classes 1A, 2A and 3A.
But 2021-22 will also be significant historically thanks to the IHSA making girls wrestling an official sport and then conducting its first state tournament series, which was capped by the IHSA Individual State Finals at Grossinger Motors Arena in Bloomington where 11 of 14 of the historic first-ever champions were nationally-ranked individuals.
Last week, the IWCOA continued its historic trend-setting ways for girls wrestling when it staged its first Girls Open Championships at the Bank of Springfield Center in Springfield. Following the tradition of its very popular Frosh/Soph State Tournament, which has been open to freshmen and sophomores who did not advance to the IHSA finals.
With the IHSA now hosting an official girls state individual series, the IWCOA Girls Open Championships is for individuals of any grade who did not qualify for the state tournament.
Glenbard West had two champions and one runner-up to lead the way for the girls who took part in the competition. Winning titles for the Hilltoppers were Sydney Nimsakont (115) and Ella Rejman (190) while Alycia Perez (100) finished second. This was the first time since 2017 that a school won more than one title, when Belleville West did that.
Westmont had one champion, one second-place finisher and two individuals who took third while Oak Park and River Forest had one champion and two third-place finishers.
Leading the way for the Sentinels were champion Jimena Serna (135), runner-up Samantha Rosenwinkel (235) and third-place finishers Margie Anders (130) and Madison Amann (235).
Top performers for the Huskies were champion Tamera Erving (235) and third-place finishers Ana Banuelos (105) and Megan Barajas (155).
Other champions were Conant's Gianna Gagliani (100), Lanphier's Ella Miloncus (105), Andrew's Sophia Figueroa (110), Carbondale's Faith Loyd (120), Charleston's Alaynia Bryant (125) and Canton's Kinnley Smith (130).
Also winning championships were New Trier's Jillian Giller (140), Homewood-Flossmoor's Alimatu-Shadia Toheeb-Lawal (145), Plainfield Central's Alicia Tucker (155) and Anyware's Maddie Ramaker (170).
Also claiming second place finishes were Batavia's Amelia Howell (135) and Karinna Morfin (170), Lake's Zaryia Mouzon (105), Lanphier's Anna Miloncus (110), Dupec's Evie Anderson (115), West Chicago's Maya Gomez (120) and Glenbard North's Nathalie Miranda-Cabral (125).
Other second-place finishers were Erie/Prophetstown's Dena Cox (130), Belleville West's Zoee Dozier (140), Burlington Central's Jada Hall (145), Crystal Lake Central's Mailei Hudec (155) and Wauconda's Jocelyn Wilkinson (190).
In the championship matches, Gagliani won by fall over Perez in 2:07 at 100, Loyd beat Gomez 9-7 at 120, Bryant won by fall over Miranda-Cabral in 1:31 at 125, Tucker got a pin over Hudec in 2:46 at 155 and Ramaker won by fall over Morfin in 3:52 at 170.
In pool matches between top-two finishers, Ella Miloncus beat Mouzon 5-3 by sudden victory at 105, Figueroa won by fall over Anna Miloncus in 2:31 at 110, Nimsakont pinned Anderson in 4:57 at 115, Smith won by fall over Cox in 0:15 at 130, Serna edged Howell 10-9 at 135, Giller won by fall over Dozier in 1:14 at 140, Toheeb-Lawal pinned Hall in 2:45 at 145, Rejman won by fall over Wilkinson in 4:09 at 190 and Erving pinned Rosenwinkel in 3:52 at 235.
Also claiming third-place finishes were Prairie Ridge's Sophie Robinson (100), Bismarck-Henning-Rossville-Alvin/Armstrong's Gianna Ingargiola (110), Morton's Nayeli Rodriguez (115), Oregon's Anna Marquardt (120) and Washington's Ahna Robison (125).
Others who claimed third place were Normal West's Vivian Guither (135), Grant's Cassidy Graham (140), Anyware's Emmorie Brown (145), Maine West's Lillian Garrett (170) and Hazel Crest's Jazaria Akins (190).
A total of 62 girls from 41 schools or organizations took part in the competition, with 12 of those sending more than one individual to the tournament.