Lyons Township nearing 1,000 wins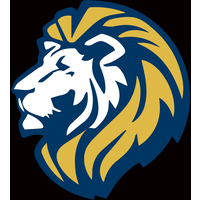 Written By: Rob Sherrill
Few programs have the longevity or the sustained success to claim 1,000 dual-meet wins. Lyons Township could soon be the next school to reach that magic number.
After sweeping a quad meet Dec. 14 with wins over Marist, Lincoln-Way Central and Fenwick, coach Griff Powell's Lions improved to 8-3 this season. The LaGrange program ticked up to 997 wins, just three short of the 1,000 mark.
The No. 20 Lions haven't wrestled a dual meet since that day, having competed in three straight tournaments at Hinsdale Central, Wheaton-Warrenville South and in Wisconsin at the Cheesehead. Their schedule consists only of duals the rest of the season, however, starting with West Suburban Silver conference matches Friday at Proviso West and Jan. 17 at Downers Grove North. Should they win those two, win No. 1,000 could come the next day at Libertyville in their annual quad against Conant, DeKalb and the host Wildcats.
The countdown continues.