Stevenson leads qualifiers from Lake Zurich Sectional for IWCOA F/S Championships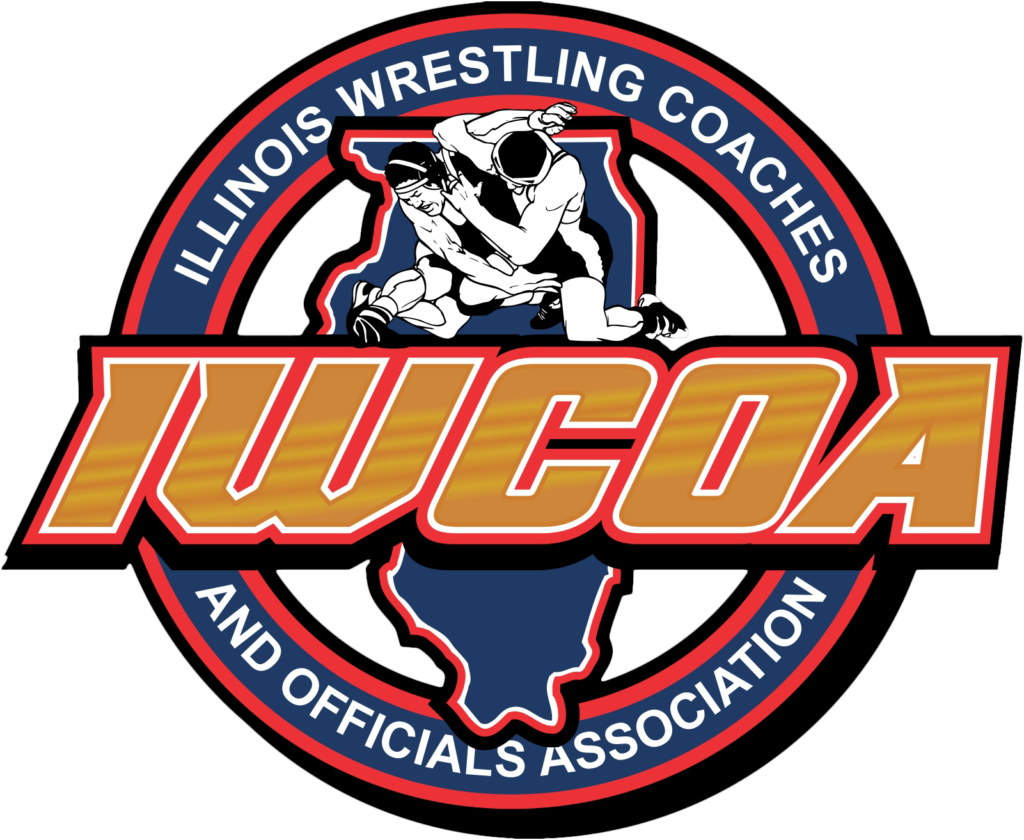 By Mike Garofola
LAKE ZURICH – A big crowd inside the Lake Zurich fieldhouse was treated to some terrific wrestling last Sunday afternoon, and when it was all over, 60 men from this sectional are on their way to Springfield and the Freshman/Sophomore State Championships at the Bank of Springfield Center.
"There were some great matches here today and I would guess that several of the wrestlers here will come home with a state medal next weekend," Lake Zurich head coach Jake Jobst said after the final whistle brought to a close a well-run, smooth-sailing tournament.
Stevenson led the field with six headed downstate, while North Suburban Conference rival Warren Township along with Mid-Suburban League champion Hersey, and Crystal Lake Central were next in line with five state qualifiers.
McHenry was next up with four advancing while Barrington, Fremd, Grant and Zion-Benton are close behind with three headed to state.
Let's take a look a closer look at the weight divisions:
101- Austin Phelps, Schaumburg
Austin Phelps fell short in his bid to join his brother, Brady Phelps, at the state tournament, but the Schaumburg freshmen did not miss out when another opportunity came his way.
One week after claiming a regional title, Phelps grabbed the top prize in Lake Zurich to advance to the Freshma/Sophomore State Championships in Springfield.
"Austin has quietly, and steadily begun to emerge from the outsized shadow of his big brother, and it's been pleasant to witness," sid Schaumburg head coach Mike Levanti, who watched the aforementioned Brady take home his second state medal from Champaign.
"(He's) avenged several losses from early on and his confidence seems to be growing.
"You can see it in his leg attacks, which, in my opinion, has been his biggest area of improvement this season."
After Phelps defeated Fremd's Trentin Odachowski, 6-2 in his semifinal, he would go on to beat Stevenson's Evan Mishels in the final, 7-3.
"Evan is one of our program's most improved wrestlers, he shows up every day, and works hard, he's grown both physically and technically, and it's all coming together for him heading into Frosh-Soph state," said Stevenson head coach Shane Cook.
Mishels won 21 during the regular season, Phelps won 20 and third-place finisher Odachowski earned 18 wins. Grant's Larry Quirk is headed downstate after his fourth-place finish.
106- Hunter Lenz, Cary-Grove
Cary-Grove's Hunter Lenz avenged his loss to Crystal Lake Central's Payton Ramsey one week earlier in a regional final to garner the sectional title with a 7-4 decision.
"Adapting to high school wrestling, in addition to varsity wrestling was the most difficult thing for Hunter as a freshmen, the fight was always there for him, but he learned over the course of the season that he could not rely only on moves that worked for him in middle school," said Cary-Grove head coach Will Petersen.
"Hunter was ready for this weekend after losing twice before to Ramsey, so he was able to keep this match close in the first period, and scoring big on the edge in the second period was the game-changer for him because he knew his opponent was not going to take his foot off the gas pedal."
Lenz advanced after edging Grant's Vince Jasinski 3-1 in the semifinals, while Ramsey majored Carmel Catholic's Matthew Lucansky 14-5 to move on.
"Payton was a state qualifier as a freshmen, but in a loaded sectional at Rochelle, he came up a match short," said Crystal Lake Central head coach Justen Lehr of Ramsey, who went 28-17 this season.
"He is a dangerous wrestler, that is a threat to win any match at any time because of his aggressive, funky, and sometimes, insanely-crazy style and you can be sure he will put the extra work in during the offseason to make sure he doesn't fall short next year."
Jasinski, who was a sectional qualifier this season who won 31 matches, advances to state after claiming an 18-8 major decision for third place over Hersey's Riddick Variano.
113- Anthony Orozco, Hersey
Anthony Orozco learned plenty as an understudy at 120 pounds to his state qualifier teammate, Esteban Delgado, and the Hersey sophomore put that knowledge to good use during his 9-3 victory over Warren Township's Evan Glowinski in the 113-pound finals..
"We have a great room, with great teammates, and an unbelievable coaching staff, so each day that I went into the room, I knew how important it was to learn as much as I could, while working with my partners like Esteban, Dan Lehman, Abdulloh (Khakimov) and Max (Mukhamedaliyev) who were all state qualifiers," said Orozco, who went 5-5 in limited duty for head coach Joe Rupslauk.
"I am going to work even harder during the offseason to help get myself into the starting lineup, but for now, I am really excited about Frosh/Soph state," continued Orozco, who beat Barrington's Jimmy Whitaker, who took third, in the semifinals, Glowinski outlasted Crystal Lake Central's Dylan Ramsey in a see-saw affair that went to the Warren sophomore by a 7-6 score.
Whitaker was a sectional qualifier for the Broncos, going 26-18 overall on the year. Grayslake Central's Krish Sahu, placed fourth and is also headed to Springfield.
120- Mikey Meade, Prairie Ridge
A heartbreaking loss in the blood round of regionals has stayed with Mikey Meade all throughout his second postseason, leading up until Frosh/Soph regionals, and sectionals where the Prairie Ridge sophomore has recorded a pair of hard-fought decisions to win the top prize at both events to advance into the state tournament.
"Yes, that loss in the blood-round has made me work harder than ever, knowing that I would have a second chance to make it to a state tournament, so winning regionals, then today, means a lot to me," said Meade, who was 31-17 during the regular season.
"I went back into the room, and put a lot of time in working on cleaning things up, and being a little sharper on my feet, shots, and defense, and it really helped me out these past two weekends," said Meade, following his 3-1 victory over Stevenson's Shawn Kogan.
"Shawn is incredibly driven, and is really a student of the sport," said Stevenson head coach, Shane Cook.
"He is constantly asking questions and is like a sponge, if he's able to put together a strong offseason then it is a realistic goal for him to compete in Champaign next year."
Kogan, who won 25 during the season, was a sectional qualifier, as was Drew Fifield from Fremd, who was 30-22 for the Vikings.
Fifield would finish third ahead of Schaumburg's Iverson Cortes.
126- Erik Rodriguez, Grant
Erik Rodriguez is part of the wrestling revival at Grant that has plenty of lower-weight potential and the Bulldogs freshmen would continue his impressive rookie season by claiming his second consecutive IWCOA title with his win at 126-pounds over league rival, Stevenson's Val Vihrov.
Rodriguez, who registered a 36-12 overall record, which included 17 pins and a trip to sectionals, overcame a dicey first period to come back and beat Vihrov, 7-5.
"We knew we were going up against an opponent who had some great judo moves and after he got thrown at the start of the match he had to fight off his back for over a minute to stay alive, which was incredibly impressive, said Grant head coach, Mark Jolcover, who starred at Stevenson during his prep career.
"Erik has incredible maturity for being just a freshman, he's an exceptional athlete with great wrestling skills, a top tier work ethic, and a very strong mental fortitude, which we saw when he really battled in that match and had to dig deep against a very good opponent," continued Jolcover.
"Having high expectations for himself will only help him moving forward, and all of us are excited to have him in our program, and to see him compete proudly with a G on his chest for the next three years."
Rodriguez defeat the eventual fourth-place medalist, Mundelein's Ethan Banda, while Vihrov stunned the top seed and 2022 state qualifier, Schaumburg's Callen Kirchner (34-7), who later finished third, in his semifinal match.
"Val is a first-year wrestler and new to the sport as well, but he works incredibly hard, and has little fear when taking risks to try to score points," Cook said. "He is an exciting wrestler to watch and we are looking forward to watch him grow and develop."
132- Rodrigo Arceo, Hersey
You could have easily substituted quotes from Anthony Orozco at 113 pounds with his teammate from Hersey, Rodrigo Arceo, following the latter's dominating performance in the 132-pound final.
Orozco could not say enough about his teammates, workout partners, or the great vibe in the Huskies room, and, no more than 15 minutes later, Arceo would double down on how much the room has meant to him.
"There are so many great leaders in our room, seniors like: (James) Shaffer, Aaron Hernandez, Parker Sena, Ben (Erhabor) and Oleg Simakov, who all have been one of the big reasons for the success of the team, and program, and for me, all of those guys, plus the rest of my teammates are the reason that I've been able to be a better wrestler," said Arceo, who won 22 matches on the year.
"I want to get better, and to be someone that can help our team next year as much as I can, so I am going to put the extra work in that needs to be done," added Arceo after his fall at 4:50 in the finals over Rocco Fontela, who won IHSA, and IWCOA regionals this year.
"Some thrive because of their environment, and some succeed in spite of it, when Rocco selects the right muse, so to speak, his training, and performance reflect just that," began Levanti.
"So far this spring he's chosen correctly, and while the talent and the scrambling have always been there, he has begun to eliminate his mistakes, except in this final, and that has made all the differencen and improvement for him."
Johnsburg's Landon Johnson and Barrington's George Voris are on their way to Springfield after finishing third, and fourth respectively.
138- Dominic Vitale, Crystal Lake Central
Dominic Vitale rolled over and through the competition during the past two weekends, recording a 14-0 major decision victory on his way to a regional title and then following up that with another outstanding day at Lake Zurich to capture the top prize, and a spot in the 32-man field at state.
"Dominic was a varsity wrestler last year, and took his lumps at times, but he still did a great job competing as an underclassmen at a big weight," Lehr said. "This year he has made huge strides in terms of understanding the sport better, learning his own strengths, and realizing he can compete with other good guys."
"I am glad that he is challenging himself to continue to grow in the sport."
Vitale, who was a regional champion and one of 14 Tigers who advanced into the Rochelle Sectional, finished with a 21-13 record.
Grayslake Central's William Nash IIl, who lost to Vitale 10-2 in the finals, moves on, as do Hersey's Luke Koclanis and Fremd's Jack Sloan. Koclanis won the third-place match with a fall in 0:57.
145- Kevin Hernandez, Mundelein
Kevin Hernandez is on his way to Frosh/Soph State for a second time after defeating McHenry's Aiden Schuldt 11-7 to garner the 145-pound sectional prize.
"Kevin was in control of his entire finals match, and was able to finish this sectional tournament very strong," said Mundelein head coach Craig Stocker. "He put a lot of time in on the mat throughout the offseason, and it has shown.
"Last year as a freshmen, he was not on our varsity roster, but he still managed to get himself to Frosh/Soph State, and this year, he is excited to be going back, where his goal is to get on the podium down there, which I believe he is quite capable of doing."
The Mustangs sophomore, won 27 matches this past season, finished on the podium in nearly every tournament his club competed in, and was a sectional qualifier at Barrington, where he advanced to the third round of wrestlebacks before falling just short of the blood round.
Zion-Benton's Tyson Poyer finished third while McHenry's Avian Roman took fourth place.
152- Justice Humphreys, Warren Township
Justice Humphreys was thrilled to be moving on in the IWCOA postseason following his 1-0 win over Buffalo Grove's Chris Chi in a hard-fought 152-pound final.
The Blue Devils sophomore, who wrestled at 170 for the regional champions, and won 31 matches in his first full year with the big club, beat Crystal Lake Central's Tommy Tomasello 10-5 in the semifinals after recording a pin in his sectional opener.
"After being a part of a team that made it to dual-team state, this feels great to make it downstate," Humphreys said.
Chi, who did not wrestle this past season for head coach George Beres, and only has competed in the IWCOA series, lost his regional opener, then caught fire according to Beres.
"Chris has just eight matches this season he does judo outside of school, but after that 13-11 loss at regionals, he's been nearly untouchable," said Beres.
"After that loss, he recorded back-to-back tech falls, then a pin in his third-place match, then today, he pinned his way into the semifinal against (George) Ciezak from Stevenson, who he beat in the regional final a week ago," continued Beres. "He's a great kid, a natural athlete, so hopefully we can keep him around next year, where he can continue to improve and have success."
Ciezak finished third over Tomasello, who was a regional champ a week ago.
160- Aiden Fischler, McHenry
With the inspiration of the brilliant Chris Moore to follow, Aiden Fischler went on to win the 160-pound weight class following his pin over Hersey's Connor Moga at 3:43.
"Just being around Chris was amazing, his work ethic, and dedication was something that really made a big impression on me and although there will not be another Chris Moore he was someone I looked up to," said Fischler, who was a sectional qualifier, who went 2-2 at the Barrington Sectional.
"(Chris) brought the work up from everyone in the room so I feel real lucky to have been in the room all season long to watch what it takes to be at the level he was at," added Fischler, who was near untouchable on his way to earning his sectional crown.
Chris Moore, who will wrestle next season at Illinois, set all sorts of records during his time at McHenry including a 99-1 overall record over his two years for the Warriors, an astounding 608 takedowns, plus 33 pins on his way to a second-place finish in 2022, and state championship recently in Champaign.
Crystal Lake Central's Tyler Porter took third place with a fall over Bartlett's James Smrha.
170- John Rappa, Rolling Meadows
John Rappa gave new head coach Joe Puzzo something to celebrate after the Rolling Meadows freshmen beat Jacobs' Johnny Strauss in the 170-pound final with a 9-1 major decision.
"John has improved immensely, he understands the work ethic and dedication to continue to improve," says Puzzo, who was head coach at Buffalo Grove in 2022 before moving over to take charge of the Mustangs program.
Rappa survived a 2-1 overtime match in his semifinal over the eventual third-place medalist, Libertyville's Jack Treutelaar, to book his spot in the final.
"The kid from Libertyville (Treutelaar) was a defensive wrestler, which we exposed at regionals, but John was unable to get off the bottom, and he lost," continued Puzzo.
"In that semifinal, we asked Jack to push the pace, own the mat, and move the young man, this time, Jack was not held down at all, he was relentless, and kept attacking."
"I could have been better in my regional, so it was nice to have a second chance at (Treutelaar) and although it was a tough match, I think it really helped my confidence heading into the final," said Rappa, who after his escape at the start of the second period, grabbed a 3-0 lead, before going on to a 5-0 advantage heading into the third period.
"Jack is resilient, and a model student athlete in the Mustang community," added Puzzo of his rookie 170-pounder who was 14-14 during the regular season.
Strauss, who had state medal winner teammates: Dominic Ducato, and James Wright in his corner, cruised into the final with a pin at 3:55.
Treutelaar would later record a fall to defeat Palatine's Esteban Suarez to claim third place.
182- Donald Powyer, Warren Township
Donald Powyer, who was able to get a taste of varsity wrestling for the dual team state qualifiers from Warren Township, used the experience that he gained to come away with a well-deserved sectional title at 182 pounds.
The sophomore opened tournament play with a pin in 3:00 before easing past Libertyville's Andrew Langfeldt with a 6-5 decision to gain a berth in the final against Zion-Benton's Francisco Yilmaz.
Once there, Powyer took the lead for good at 4-3 with a late second period takedown near the edge and would add to his lead at 6-4 with one minute left on the clock, then fought off a determined Yilmaz, whose escape with 17 seconds from time made this match close.
"I am so excited to be heading to Frosh/Soph State," said Powyer. "I'm really lucky to be in a room at Warren that has so much talent, and one that helps all of us get better each day we go into the room," continued the Blue Devils sophomore, who was 5-1 with the big club in his limited time with the varsity.
"I've got teammates like: Justice (Humphreys), Demetrius Lin, Jeremija Hixson and even our 220-pounder, Anthony Soto, to roll around with each day, so I am bound to get better and ready for next year when I look to be a starter."
McHenry's Ariel Montes pinned Langfeldt in the third-place contest.
195- Lamero Caesar, Waukegan
It was a case of deja vu all over again in the 195-pound weight class that was dominated by the same four men that had control in this division last weekend at the Lakes Regional.
This time, however, it was Waukegan sophomore Lamero Caesar who would come out on top following his well-executed pin at 4:50 over Warren Township's Dylan Soto that led to his sectional title.
Caesar was third at regionals behind champion Soto and Johnsburg's CJ Ameachi, who was second in there. He beat Ameachi in a 6-2 semifinals decision before going on to dash the hopes of Soto to win back-to-back majors.
Ameachi, who was a 1A sectional qualifier for Johnsburg with a 22-16 overall record, pinned his way into the Lakes Regional final, where he added another fall to his day over Soto.
At that regional, Caesar came back from a semifinal defeat to Soto to pin Zion-Benton's Isaiah Toledo, who is also going downstate following his fourth place finish.
Caesar, 16-12 during the regular season, saw his season end at the Grant Regional in a blood-round loss to a hometown hero, Cameron Lattimore, who enjoyed a marvelous final year with the Bulldogs with a 35-14 record.
220 – Anthony Soto, Warren Township
It was too much Anthony Soto for the 220-pound weight class at Lake Zurich.
The Warren sophomore rolled into the final, where he recorded a 3-0 victory over Crystal Lake Central's Thomas McNeil to earn a spot in the IWCOA Frosh/Soph State Tournament, one week after winning his last match of the regular season at the 3A DualTeam state Tournament in Bloomington.
Soto's pin over his opponent from Lockport was just one of four victories in that state quarterfinal to give him a record of 32-12 on a season in which Soto handled the 220-pound spot for the Blue Devils all throughout, and a place in the Barrington Sectional field after finishing second at both the Lake County Invite and Grant Regional.
"Thomas (McNeil) was not on our varsity roster a year ago, but he stepped into our lineup this year, and did a great job as an underclassmen at a big weight," said Lehr.
"H) was in a very difficult weight at the Rochelle Sectional, and I know he was disappointed in how things would shake down for him."
"He came down to Champaign to watch the rest of his teammates to watch our state qualifiers, and I think a light came on that allowed him to see and understand that he has the ability to compete at the state level next season – and a medal at Frosh/Soph State would be a great stepping stone for him."
The Tigers sophomore went 19-7 in his rookie year under Lehr, and followed up his elimination at sectionals with a regional title when he beat Dundee-Crown freshmen Teigen Moreno for the top prize.
Moreno was a 3A sectional qualifier, posting an impressive 33-8 record, which included a first-round loss at sectionals to Soto, who lost in the blood round to Fremd senior Casey Bending.
Stevenson's Anthony Adams finished in fourth place to also earn a trip to Springfield.
285 – Clarence Jackson, Barrington
There was a time when the heavyweight division was made up of lumbering giants who pushed, and pulled their way to victory.
A look at the division is so much different now as the weight class is filled with the same big men,only now they possess quickness afoot, speed and plenty of agility, making this an exciting group to watch.
It's a difficult weight class to be sure, especially for an underclassmen, and Barrington freshmen Clarence Jackson is one to watch.
Coming off his first sectional appearance, the rookie Bronco is headed downstate with back-to-back majors, the last one coming after his hard fought 4-2 decision over Waukegan's Ivan Rogel Martinez.
"Yeah, it's not an easy weight class to get started in, I've gotten beat up, and battered at times this season, but I am just loving this sport, my teammates, and coaching staff, so it's been a great year for me," said the affable Jackson, who is a nose tackle and defensive tackle during the fall football season.
"Clarence has come a long way fast, he's a terrific athlete, who is like a sponge right now, and to be honest, in just his first year in the sport, he's shown all of us that he can be a real force down the road," said Broncos assistant, Ryan Horcher, who was a three-time state qualifier while at Dundee-Crown under Hall of Fame head coach, Al Zinke, and fourth-place state medalist his senior year.
"I feel like I am quicker, and faster than a lot of the guys I wrestle, even though I am really undersized as a heavyweight, but if I continue to put the work in during the offseason, there's no reason why I cannot be even better next year," said Jackson, who credit his uncle, Houston Neals, for much of his success thus far.
Jackson, who came in at 245 pounds, was 23-16 during the regular season.
Outside of runner-up Martinez, Stevenson's Andrew Timmons took third place while Jacobs' Max Garcia finished fourth..