2022 Coaches Convention – IWCOA partners with University of Illinois and Illinois Regional Training Center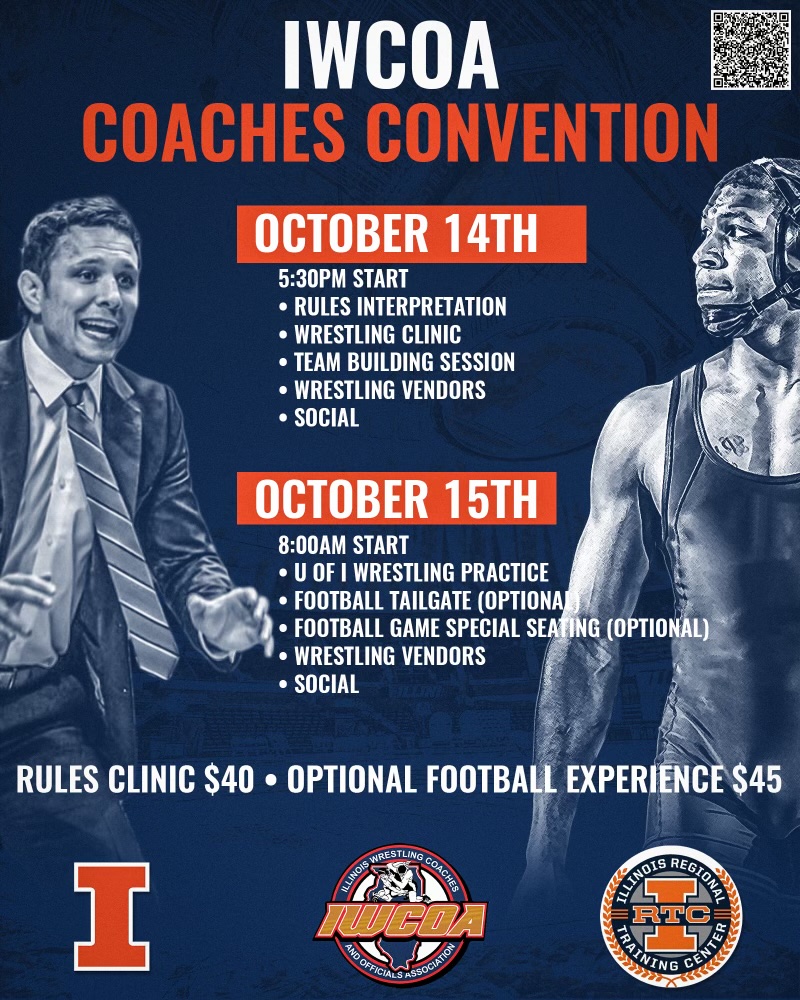 The IWCOA is pleased to announce a partnership with University of Illinois wrestling and the Illinois Regional Training Center to host the 2022 IWCOA Coaches Convention. We are beyond excited to offer this experience for our High School, Middle School, and Youth Coaches. The Illini and IRTC staff are exceptional and the agenda that has been assembled will provide a great experience for all who attend.
Registration is now open. You can learn more by going to https://iwcoa.net/coaches-officials-convention/.
We hope to see you in Champaign October 14 and 15!