Conant's Chris Hruska Classic Recap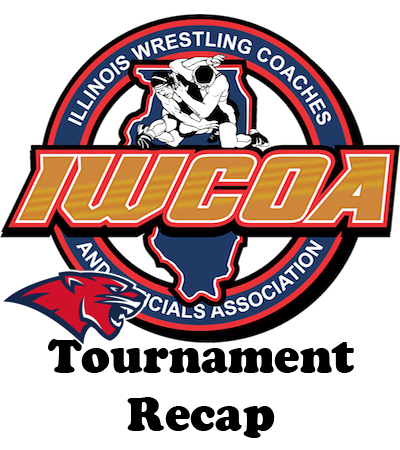 Glenbard North kicked off the new season with a team championship at Conant's 19-team Chris Hruska Wrestling Classic on Saturday. The Panthers sent six wrestlers to the title mat and three to the top of the awards stand in Kalani Khiev (106), Cody Dertz (170), and heavyweight Paulie Robertson.

North won 229-212 over second-place Sandburg. Bloomington placed third with 167 and host Conant was fourth with 159 points. Oswego rounded out the top five teams with 157 points.

Glenbard North's second-pace finishers included Dominick Marre (113), Solomon Gilliam (132), and Ryan Yabi (285).
Second-place Sandburg got an individual title from Sammie Hayes (126) and seconds from Rocco Hayes (106), Ryan Hinger (120), Max Pitura (182), and Mike Rydell (220).
Other individual champions at Conant were Glenwood's Drew Davis (113) and Ben Maduena (132); Bloomington's Carson Nishida (120); Lake Park's Mike DiBenedetti (138) and Joseph Olaide (160) ; Bloomington's Jacob Barger (145) and Jack Weltha (220); Oswego's Joseph Griffin (152); Conant's AJ Hernandez (182); and Leyden's Colin O'Neill (195).

Bloomington's Barger (145) and Glenbard North's Robertson (285) won by fall in each of their four matches on the day. Bloomington's Nishida (120) and Glenbard North's Dertz (170) each posted three pins on Saturday.

Lake Park's DiBenedetti (138) posted a fall, two tech falls, and a major decision in winning his title, and Bloomington's Weltha (220) had a two falls, an 8-0 major, and a 6-0 decision on the day. Glenwood's Davis (113) posted a fall to go with two major decision wins.
The closest title matches of the day came at 106 and 182 pounds. Glenbard North's Khiev won 1-0 over Sandburg's Rocco Hayes at 106, while Conant's Hernandez won 1-0 over Sandburg's Pitura at 182.