IWCOA State Championships – Indefinitely Postponed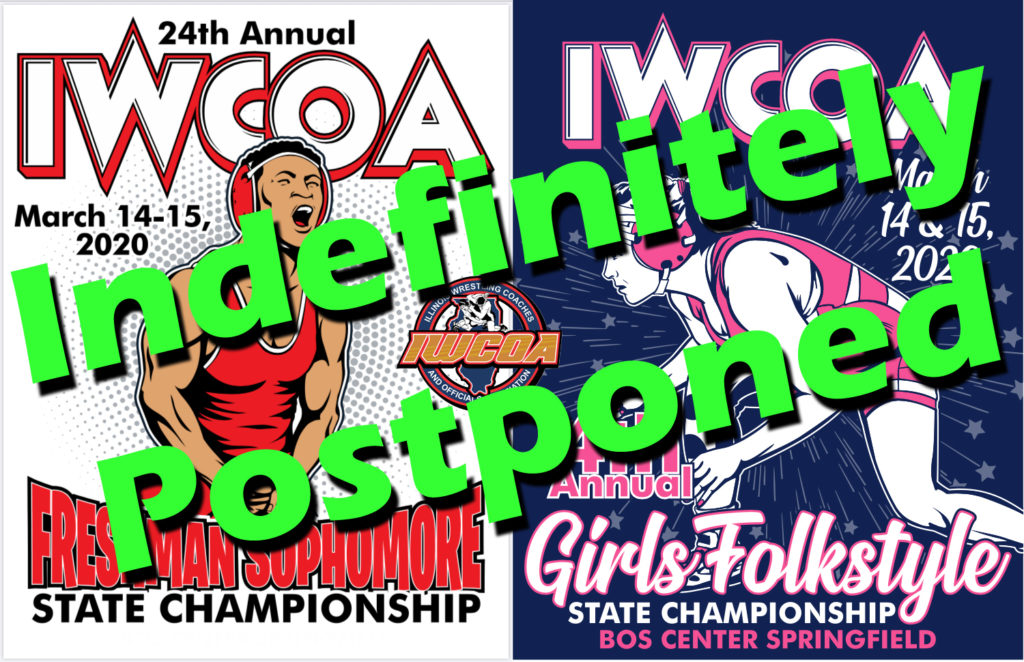 The 2020 IWCOA H.S. Girls and Freshman/Sophomore State Tournaments have been indefinitely postponed due to the public health situation this current global pandemic presents. The Sangamon County Health Department and the Bank of Springfield Center have closed the BOS Center for the next 30 days.  
We are heartbroken for the athletes, coaches, and families who were preparing to have two great days in our state's capitol.  Please know that the IWCOA exhausted all options, but there simply isn't a county health department or facility in the state of Illinois willing to host an event of this size given the current public health situation.  We sincerely apologize to all for this inconvenience. The health and safety of our athletes will always be our highest priority.
Please keep these young athletes, and all of the other age groups affected by these recent cancellations in your thoughts.  From the NCAA to the IKWF to the IESA and beyond; our thoughts are with you as your athletes try to understand that the months and years of training will not culminate in an opportunity to wrestle for a 2020 championship.
The hotels in the Springfield area have been very accommodating and understanding. They are offering refunds and cancellations with timely cancellations. Please contact your respective hotel immediately. Demonstrating patience, respect, and kindness will go a long way. We are sure they are overwhelmed as well.
https://www.wandtv.com/news/sangamon-county-puts-limits-on-large-event-gatherings/article_a56121a8-64a2-11ea-9af7-0b672a5c1f6d.html
Yours in wrestling.