The IWCOA is about to sail into uncharted waters

By Gary Larsen
With the IHSA not hosting an individual or dual team state tournament this year due to the pandemic, the IWCOA will host its own individual state tournament in Springfield from June 21-26.
The IHSA sanctioned a wrestling regular season but once it was announced that there would be no state tournament, there was never a doubt that the IWCOA would try to fill the void.
The planning for that tournament has been an arduous process but it has been guided from the outset by one simple goal: "Every kid from the inner city of Chicago to the rural parts of Illinois — we want to give every single kid the opportunity to participate and try to qualify for the state tournament. And we want to give them a great experience," IWCOA member Rob Porter said.
Porter has been one of the chief planners for the tournament, which kicks off with individual varsity boys regionals in all three classes on Sunday, June 13. Sectional meets will take place June 19.
The state finals at the Bank of Springfield Center will kick of Monday, June 21 with the girls' state tournament. The boys' state finals that week will take place as follows: the frosh-soph finals will take place Tuesday and Wednesday; Class 1A on Thursday; Class 2A on Friday; and Class 3A on Saturday, June 26.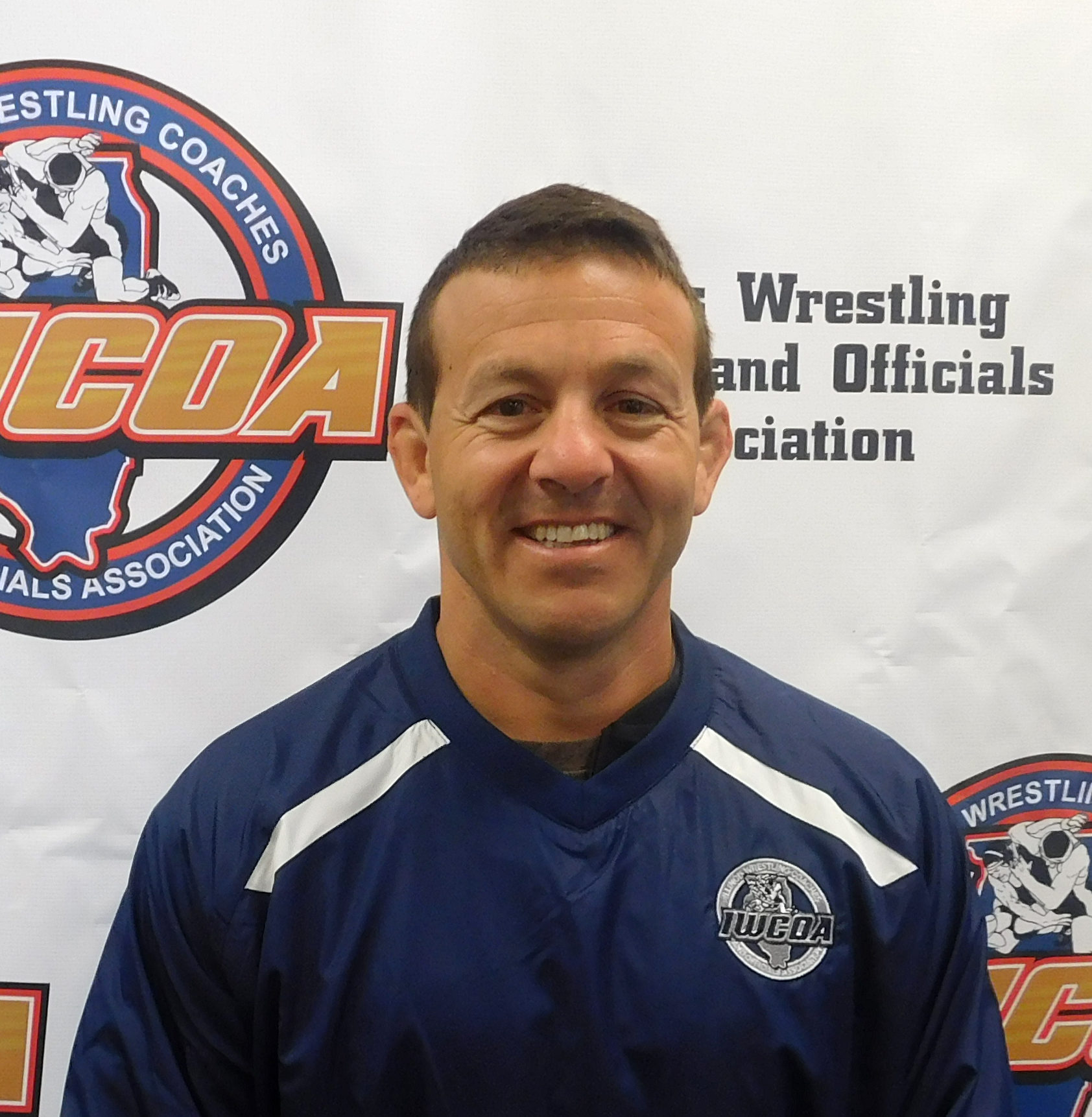 Rob Porter, Executive Board Member
Porter has been involved in Illinois high school wrestling for decades as a coach and administrator. Once the decision was made to run a state tournament, numerous questions naturally arose."Where do we start? How do we do something like this, especially in such short a time?" Porter said. "So it was a lot of meetings about what we wanted it to look like and what kind of competitions we wanted."
Countless meetings landed on a state tournament with a few alterations sewn in. For starters, instead of 16 regionals for each of Illinois' three classes, the IWCOA will hold 8 super-regionals each for 1A, 2A, and 3A boys competition. Instead of eight schools at each regional there will be 16 schools present. Four individual sectionals will then take place for each class.
Additionally, the top six wrestlers in each weight class will advance to sectional competition, and the top four sectional finishers at each weight will advance to the state finals.
That's the easy part. What hasn't been easy was finding locations, sponsors, addressing costs, and coordinating such a massive undertaking.
"It has opened my eyes to how much work the IHSA really puts in to having these state events," Porter said. "They really work hard. I've also seen how much passion there is for our sport, state-wide.
"I've been excited to pitch in and help out but it's certainly not just me. Our president, Roy Snyder, (board member) Deb Nason, coaches like (DG North's) Chris McGrath have all stepped up and helped out."
Corporate sponsors have also stepped up. Wrestling gear companies like Rudis and Dollamur will have a presence in Springfield, along with Gatorade, LiUna Labors International Union, National Guard, and Illinois Matmen, which will partner with the IWCOA and live stream the state tournament.
Securing sites for regionals and sectionals posed a challenge, since many high schools could not host events as they typically do, requiring the IWCOA to pursue more unconventional locations.
Luckily, Pure Elite Fitness Center in Arlington Heights, Stratford Square Mall in Bloomingdale, and the Naperville Athletic Center all agreed to host regionals in Class 3A beginning on June 13.
Where participation is concerned, the board put out feelers to gauge how many high school wrestlers returned to the sport for the spring season, after the traditional winter season was canceled by the IHSA.
IWCOA surveyed schools offering wrestling and a 30 percent return rate revealed 60 percent participation by wresters during the spring's regular season.
"A lot of them have had to choose between multiple sports and activities occurring at the same time this year, so we expected those number to drop and they have," Porter said. "But wrestling is happening. We have a kid on our team that wrestles and plays baseball. So there are kids doing both. It's been an interesting year."
The cost to run a state tournament is considerable, and the IWCOA is hoping that sponsorships, sign-up fees, donations, and tickets purchased by fans in Springfield will help defray that cost.
But if the organization takes a financial hit, it's willing to do so for the sake of competition.
"We're a charitable organization and we have a budget," Porter said. "That budget is there for a rainy day, and it's pouring outside right now. But that's what the IWCOA is all about — supporting the sport of wrestling in the state of Illinois and if we lose a little money in order to do that, that's all right."
"It won't be perfect but we don't want to walk away from this year with kids not having the opportunity to be a state qualifier for the first time in their life. Or maybe they just missed being a state place-winner in the past. Or maybe they were set to be state champs this year but because of the pandemic they didn't get that opportunity."
"We want the top wrestlers in the state of Illinois to participate in this event. We want it to be a true state championship and we hope the top wrestlers view it that way."
For more information on the 2021 IWCOA State Series, visit this link: